Since 1963
A Cut Above the Rest
At Clark's Meat House, we work hard to bring you excellent quality meats that will leave you wanting more. We offer custom cutting/packaging and carry a wide variety of meats, including beef, pork, lamb, buffalo, poultry, seafood, specialty meats, and deli items. Our Deli offers a variety of custom party trays for your holiday and family gathering events. In addition to our unique seasonings, value bundles, and gift cards, we also offer further processing of wild game into a variety of smoked products.
We have proudly served Riverton and surrounding communities for over 60 years. If you're looking for high-quality meats, we're here for you!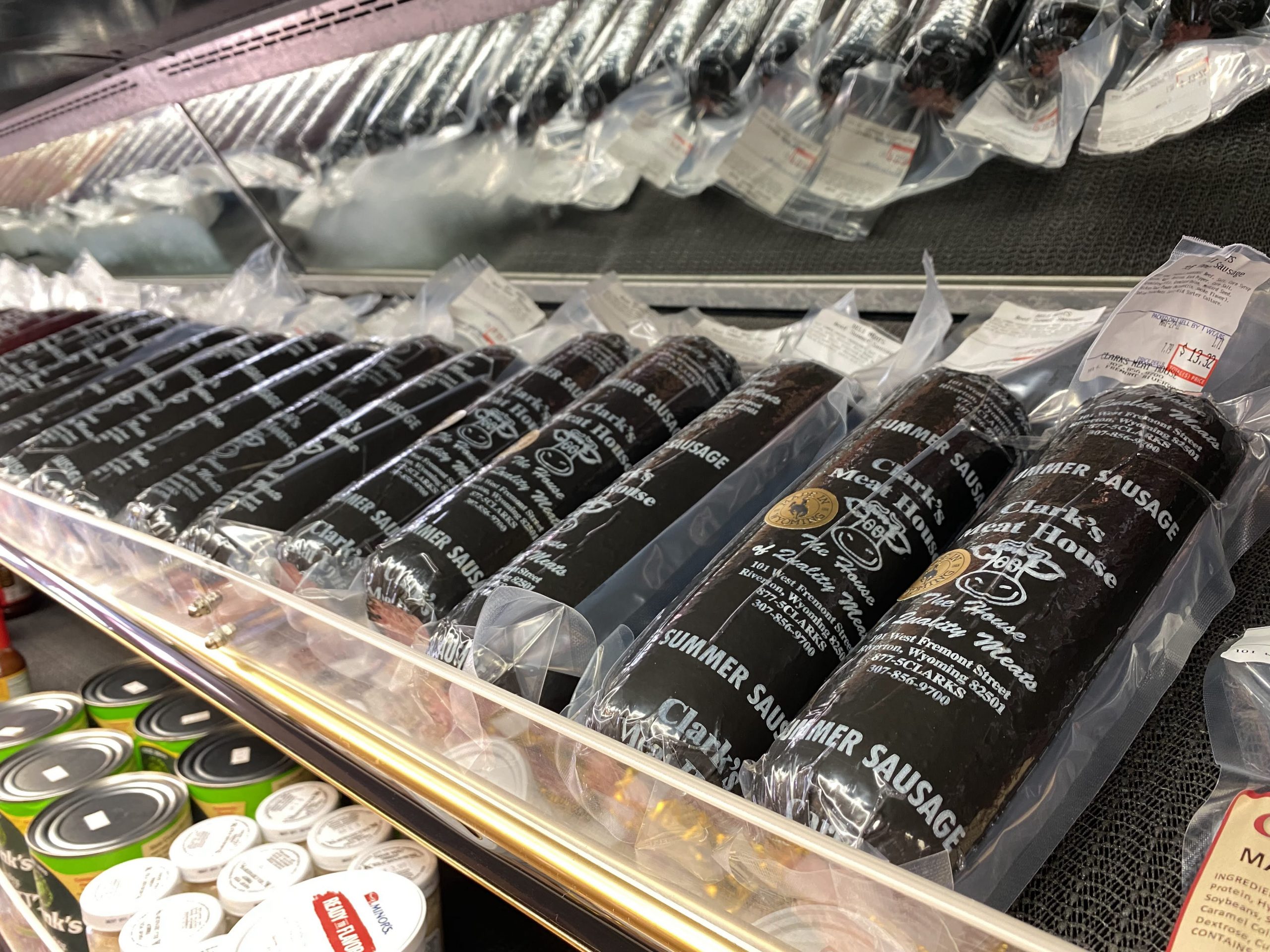 From our traditional seasoned prime rib roasts and award-winning hams to summer sausages and flavored bacons, we've got the perfect meats and deli options to take your dining to the next level.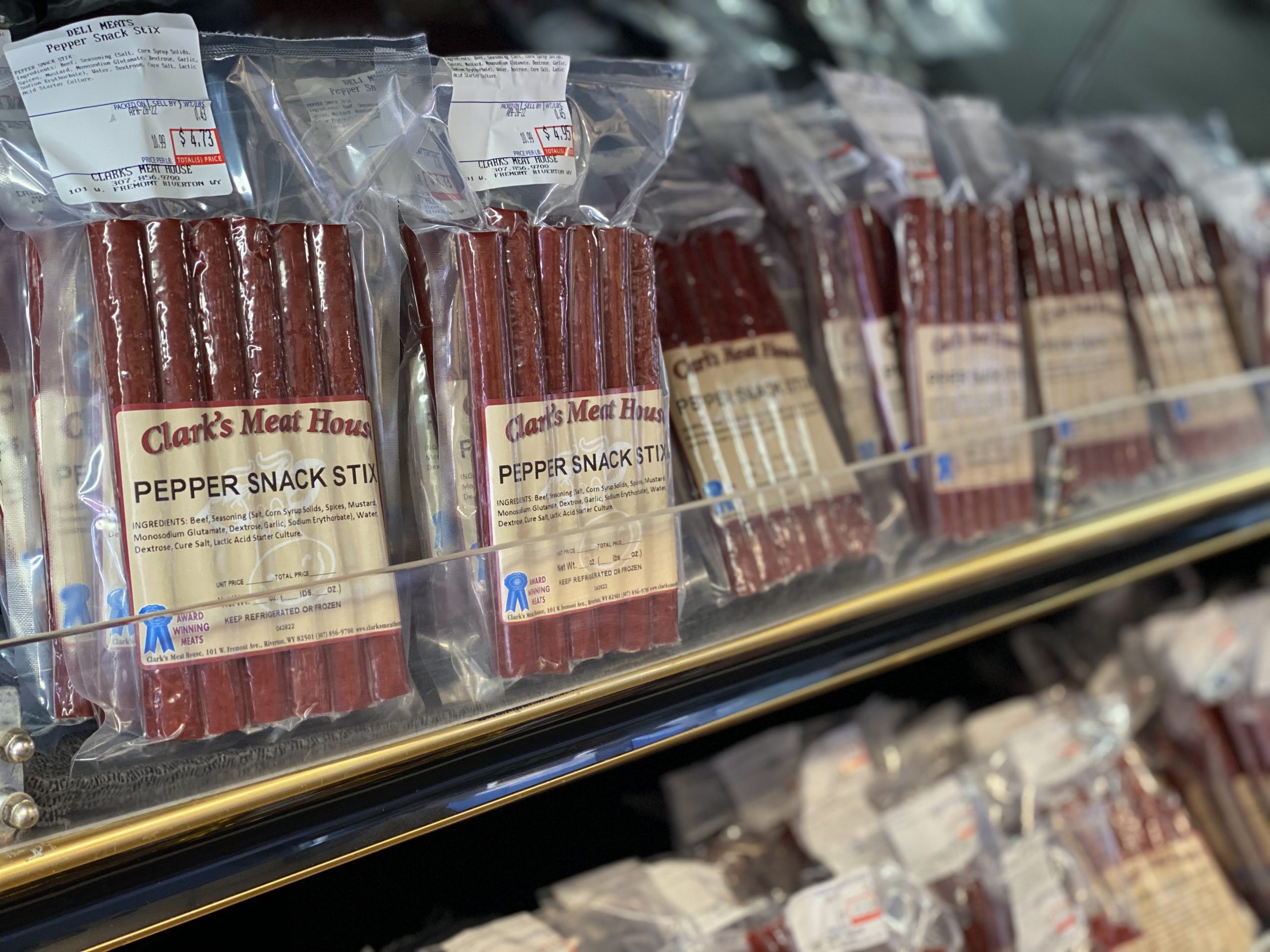 No matter what you're craving, you'll find it here at Clark's! We offer a variety of unique and delicious seasonings, snacks, cheeses, gift baskets/cards, and of course, meats. Whether you're broiling seafood for an easy weeknight dinner or going all-out on steaks for a special occasion, our meats are always the star of the show. Our house-made sausages, snack sticks, bacon, hams, and more have won top awards; just try one and it'll be easy to see why. We invite you to come in and see what we have to offer!

Meat
Beef, Buffalo, Lamb, Pork and more.

Fish
Cod, Crab Cakes, Lobster Tails, Scallops, Shrimp, and more.

Poultry
Whole Chicken, Boneless/Skinless Chicken Breasts, and more.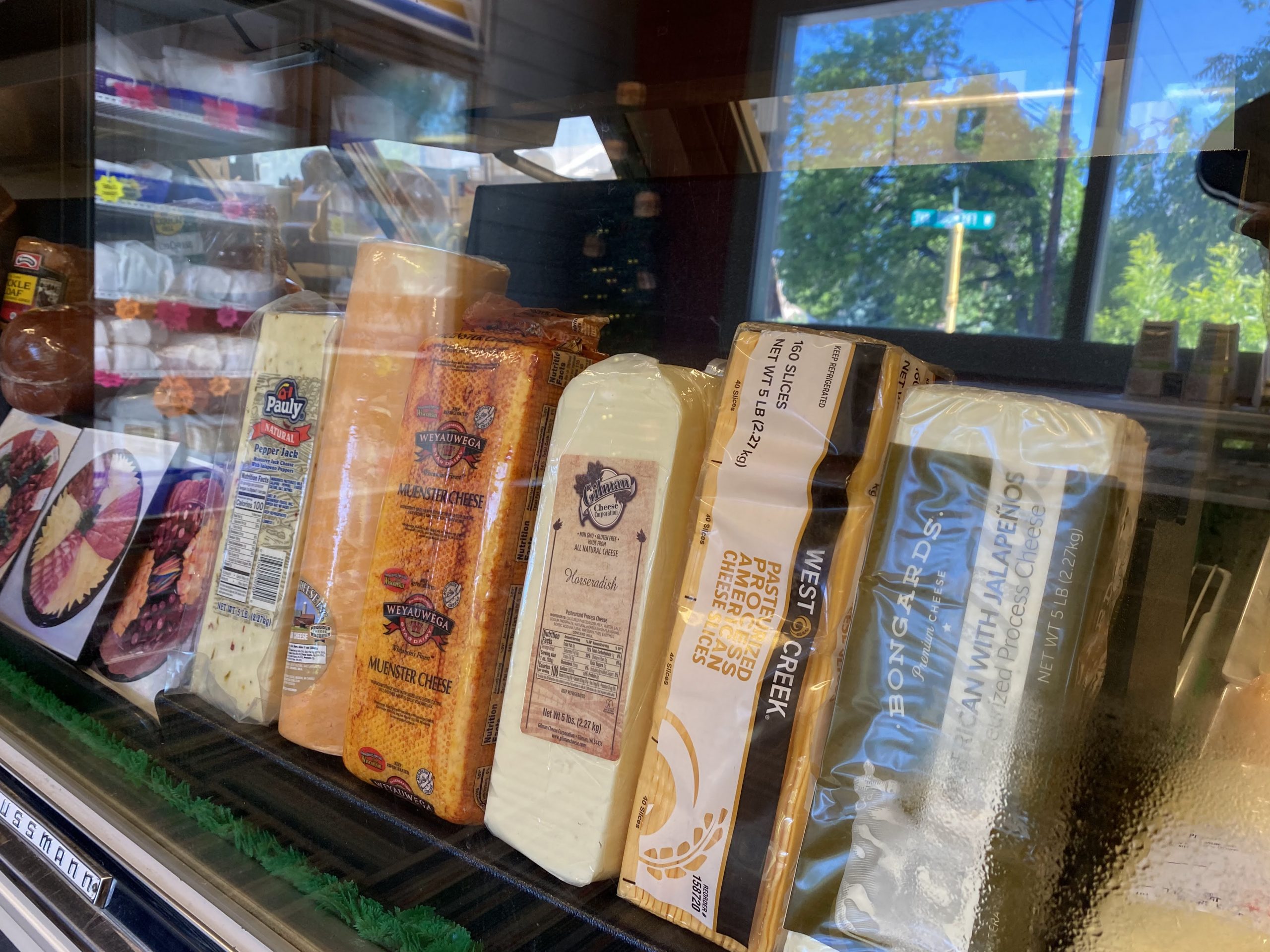 Our facility is inspected daily and our operations meet or exceed Federal standards.
As a small local butcher shop, we have the flexibility to offer anything you might want. All of our meats are fresh-cut and no order is too small. If all you need is enough deli meat for your sandwiches for the week, we are happy to oblige. Our ground beef is ground fresh every Tuesday, Wednesday and Friday and has no added ingredients – just delicious, juicy, high-quality beef (does it really need anything else?).
We specialize in custom cutting and packaging. During hunting season, we can expertly further process and package your game animal for you so that you can enjoy your harvest all year long. And if you're looking for the perfect seasoning or rub, try Clark's Seasoning Blend or Wyomin' Dave's BBQ Seasoning for a unique, flavorful taste.